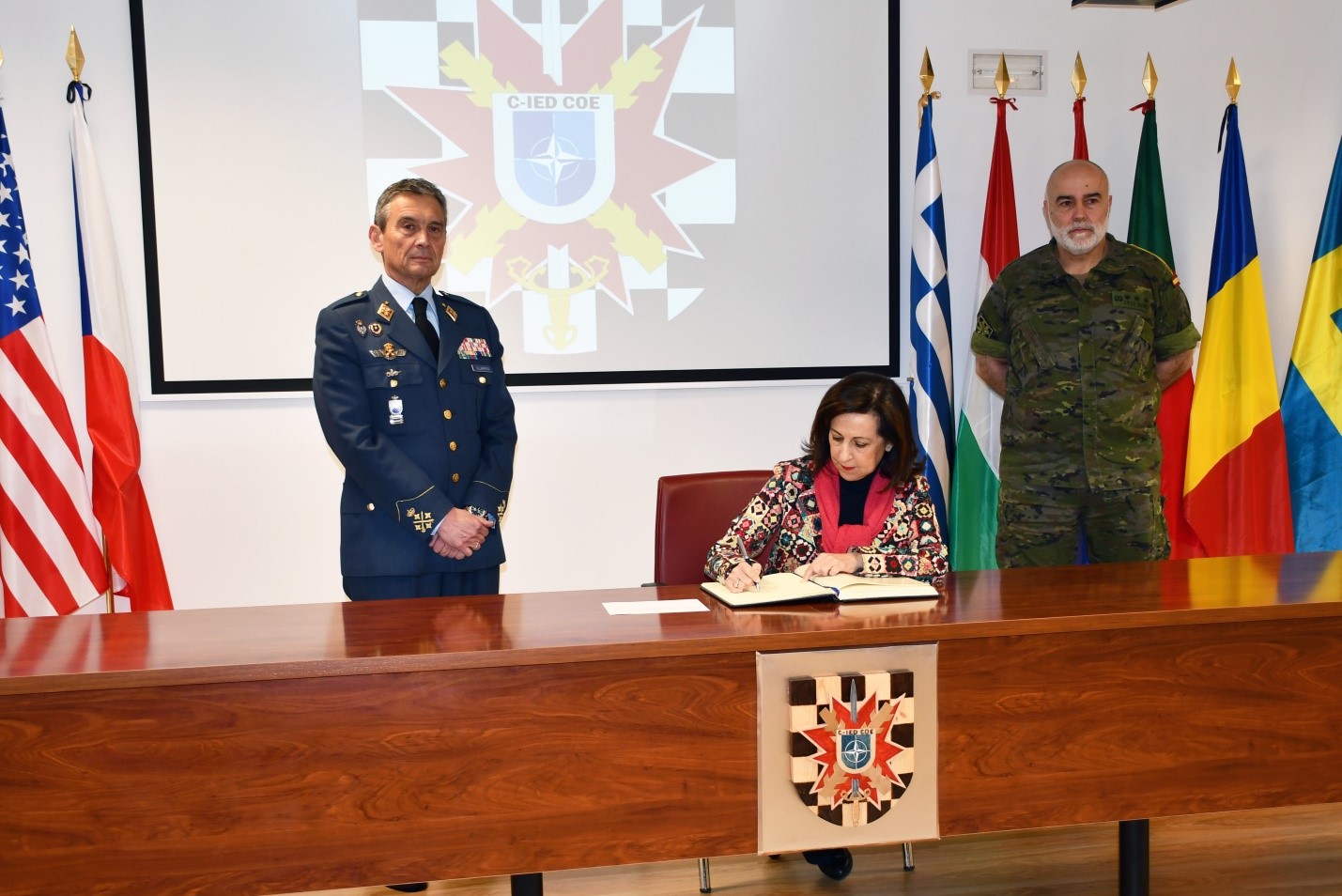 Ministry of Defense Visit
On the 28th of February the Spanish Minister of Defence, Mrs. Margarita Robles Fernández, visited the C-IED COE.
On her arrival, she was welcomed by the Director, Deputy Director and the other Senior National Representatives of the Centre.
During her visit the Director provided her an overview of the C-IED COE its purpose and organization and informed her on the main activities carried out by the SMEs.
After the presentation, she visited the laboratory of the Centre and signed the Honor Visitor´s book before she left.