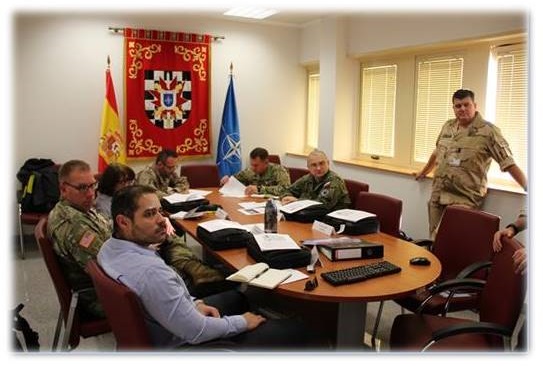 TNA concerns the provision of individual and collective E&T solutions. A TNA engages stakeholders within a community of interest in the development of an E&T solution in order to eliminate one gap, or several gaps, in the E&T programme identified through the TRA. For E&IT, a TNA initiates the NATO SAT processes and this ultimately results in the provision of quality E&IT solutions. For CT&E, a TNA contributes to and respectively starts the Exercise Process to address solutions for Collective Training and Exercises at the interdisciplinary level. Where
appropriate the NATO SAT may be applied to the formulation of foundation training in support of an Exercise Process.
In case there is a necessity to find a solution of a new operational requirements after the ADC in 27th-28th February, the next TNA in the C-IED discipline is programmed to take place in the COE C-IED the next 1st - 3rd  of  September 2020 . The official letters for the preparation of this conference will be sent in advance to the main stakeholders involve in each operational requirements and will be uploaded in the restricted COE C-IED web (registered needed).