Since 2016, the C-IED CoE has been part of the NATO Quality Assurance (A) program as an Unconditionally Accredited NATO Education and Training Facility (ETF) based on the Bi-SC Guideline Series 75.
The purpose of QA within NATO's Education and Training (E&T) is to provide confidence to the stakeholders that the execution of E&IT activities will satisfy the requirements and there will be an acceptable level of quality in terms of delivery.
DCOS JFD assures the quality of E&IT in two ways:
- By accrediting Education and Training Facilities (ETFs) based on the assessment of his QA Team of Experts (QA ToE); and
- By certifying courses collected in Education and Training Opportunities Catalogue (ETOC) based on the assessment of the SAT Section.
NATO Quality Standards support NATO ETF Institutional Accreditation. The Quality Standards validate the education and training mission, including overall leadership and management of an organization and confirms the relevance of the organization to NATO. To become Institutionally Accredited an ETF must demonstrate a contribution to NATO. NATO Quality Standards address three broad areas: Leadership and Management, Education and Training and Contribution to NATO.
An established Quality Management System (QMS) within the C-IED CoE provides confidence in the definition and delivery of quality E&IT solutions. C-IED CoE QMS incorporates continuous improvement mechanisms to address change and emerging challenges. C-IED CoE QMS has four dimensions each with its own purpose, depth and scope derived from quality related practice. The quality dimensions and their specific application in NATO E&IT are as follows:
a) Inspection is implemented mainly for identifying and correcting errors before they may cause problems.
b) Quality Control(QC). QC is a systematic approach to identifying and rectifying problems at each step of the process.
c) Quality Assurance(QA). QA widens the responsibility for quality to include other functions beyond the main/direct activities (e.g., the impact of support functions). The focus is the overall quality of the output and is aimed at preventing errors, mistakes and defects.
d) Quality Management(QM). QM is a way of thinking and working with emphasis on:
(1) Meeting the needs and expectations of customers.
(2) Covering all parts of an organization.
(3) Involving every person in the organization.
(4) Examining all aspects related to quality.
(5) Aiming at "right the first time" by designing-in quality rather than inspecting for it afterwards.
(6) Developing systems and procedures which support quality and continuous improvement.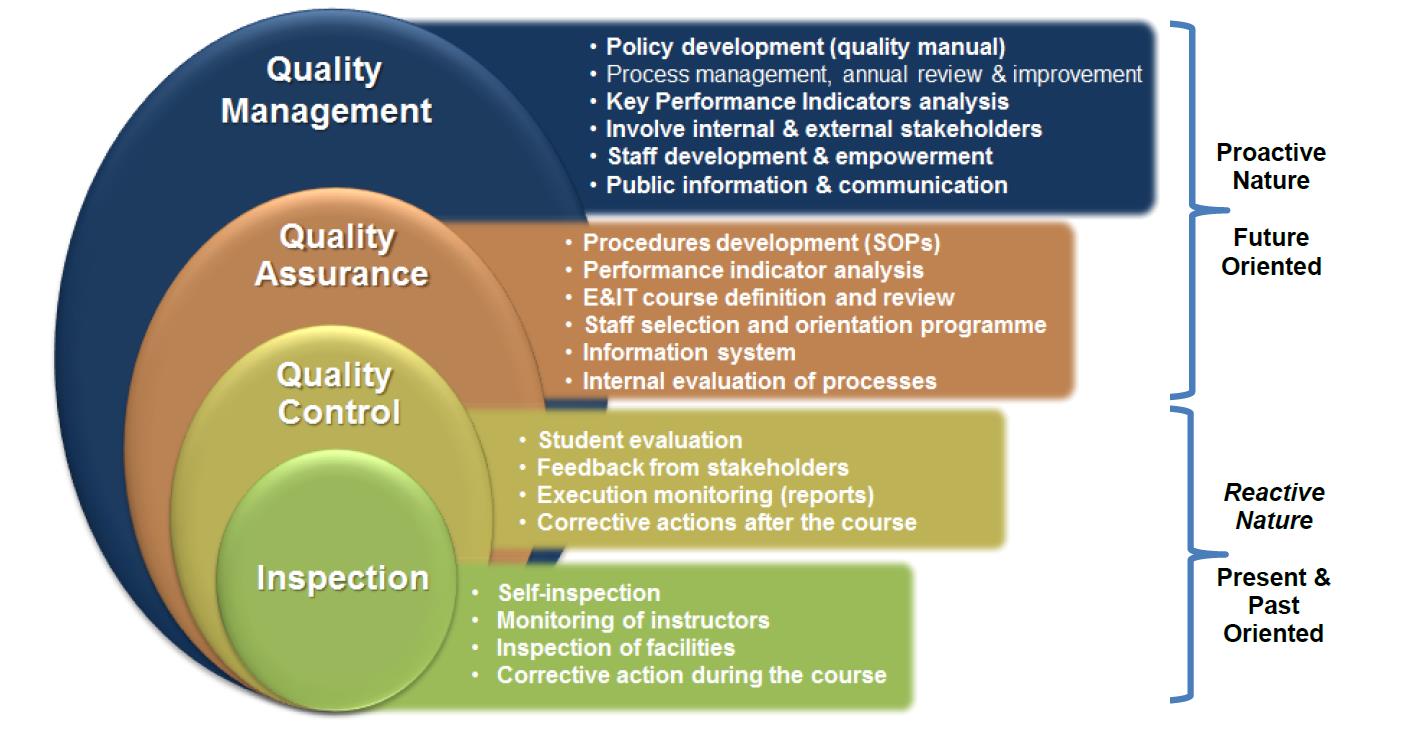 Quality Assurance standards for education and training are closely connected and depend on quality, professionalism and commitment to excellence in performance of all other subject matter areas of C-IED COE. Therefore, it is the responsibility of C-IED COE as institution and all of its members.
Main Actors and responsibilities related to the QA within the C-IED CoE: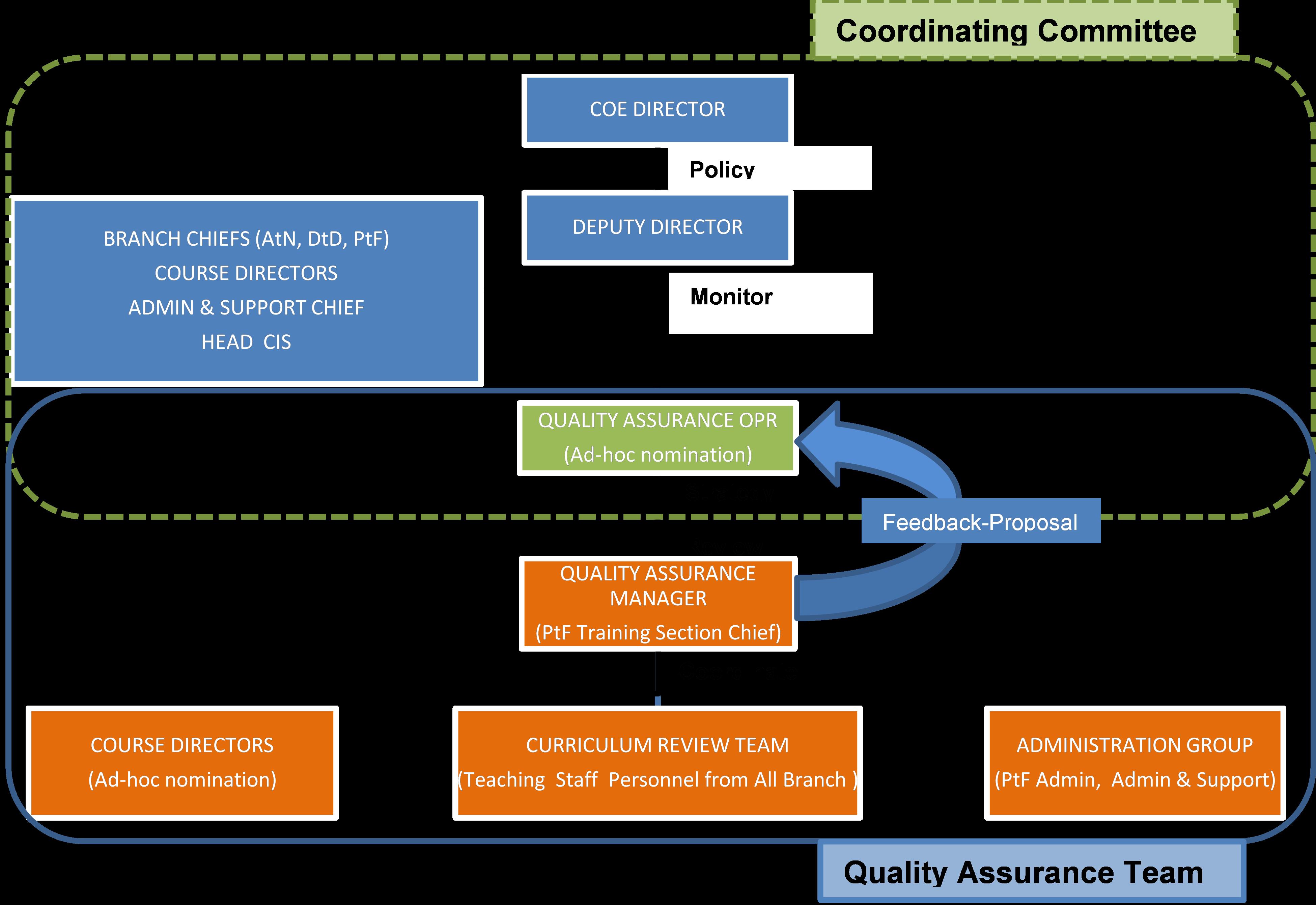 Annual QA Battle Rhytm.
In order to be able to accomplish all the tasks related to QA, the diagram below contains the specific information regarding the different activities/milestones related to the QA processes.