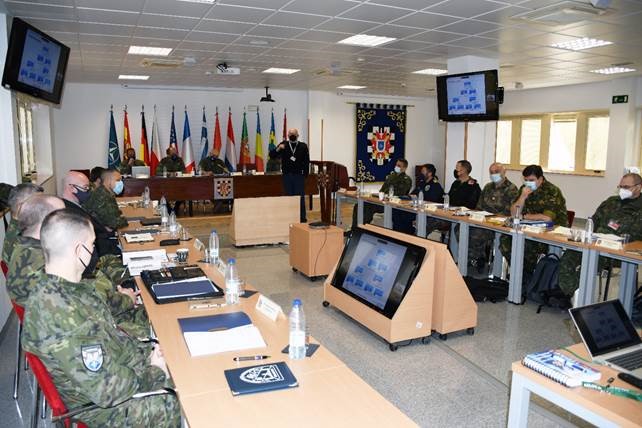 On March 2nd and 3rd, the C-IED CoE welcomed 28 participants from the C-IED community of interests to the 9th C-IED Annual Discipline Conference (ADC). This year's ADC was conducted in a hybrid mode to also allow participants from Joint Force Command Naples and Brunssum as well as SHAPE to participate.
During these two days, Subject Matter Experts (SME) from 15 countries including NATO headquarters, NATO-CS, NATO-FS as well as national representatives and representatives of various Education and Training facilities (ETFs) ensure that training requirements and solutions remain aligned with NATO's needs.
Due to the crisis in Ukraine, the ADC was carried out in a hybrid form at short notice. The event was spread over two days to allow better focus on different topics in each session and allow enough space for discussion.
Despite the unusual format of the ADC, the goals of a solid exchange of information and fruitful discussions about the C-IED-E&T requirements of NATO were achieved in a very professional and open-minded conference.
The Discipline Alignment Plan (DAP) will be the official report of the ADC 2022 and will be published by ACT on TRANSNET and e-ITEP.